Solar panel software for entrepreneurs
Always an overview,
Switch faster,
Happy customers
Faster processes, better quotes, more sales. With the solar panel software from 2Solar you have a grip on your projects, leads and customers. And that in every phase. From quotation to purchasing, from planning your teams to installing solar panels. Let the 2Solar software modules work for you!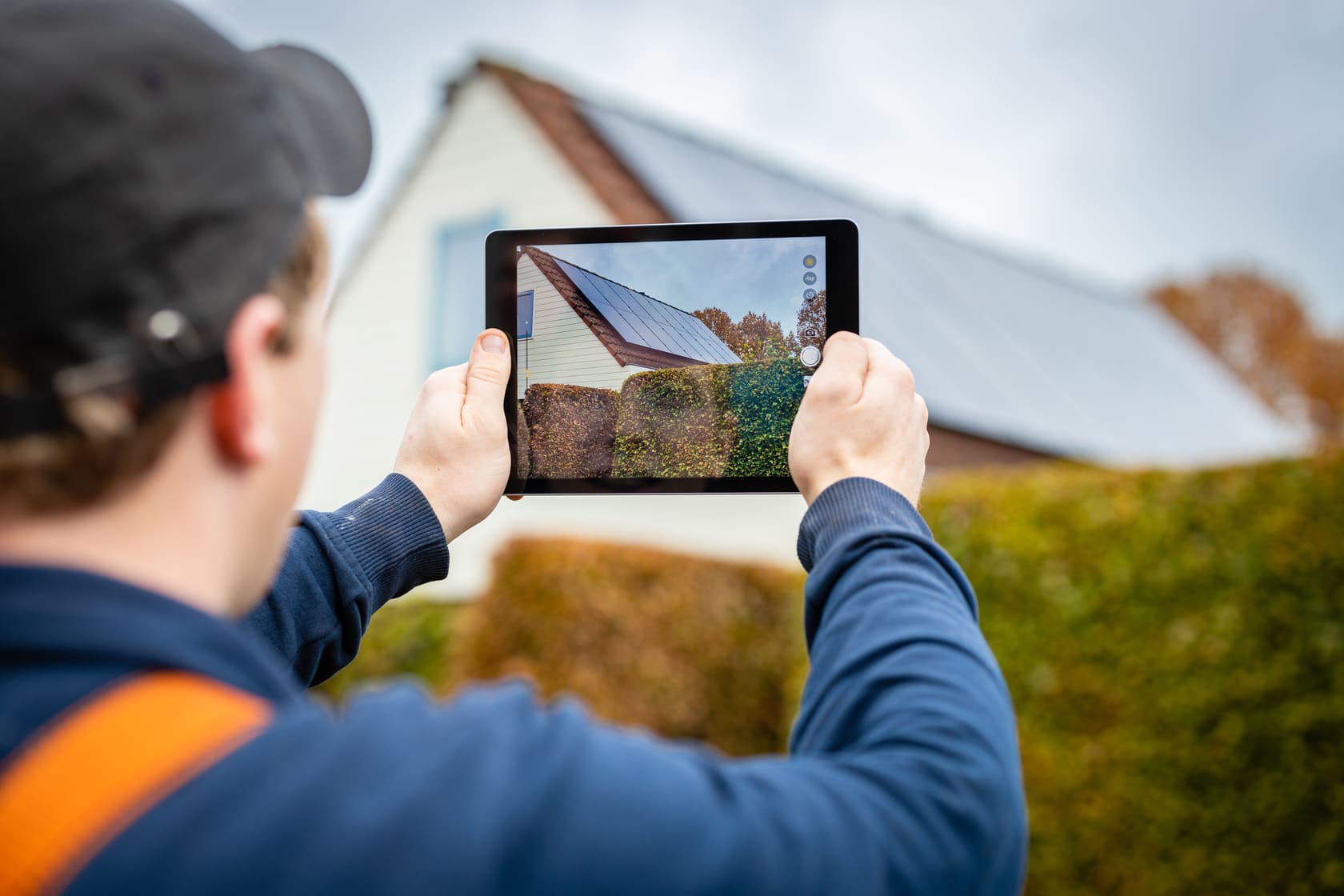 2Solar software
Solar panel software for fast sales and tight installations
Get a grip on your processes, make the chain visible, save time and costs. You and your teams work more efficiently and effectively, thanks to the 2Solar software modules. You have a view of leads, a view of your sales and focus on every step in your workflow.
Custom software
Your complete chain in one software solution
• All your leads collected in one place.
• Distinctive and precise offers, in your house style of course.
• Effective and flexible planning of your installers and engineers.
• 100% grip on teams and staffing
• Always an overview of progress and costs
• Choose the modules that suit your working methods and entrepreneurial goals
1. Lead komt binnen
Een lead komt via de locatiescan, uw webformulier, een leadgenerator of handmatig automatisch in uw database van de 2Solar software terecht.
2. Verifiëren lead
Bekijk voor de verdere opvolging eerst de kwaliteit van de binnengekomen lead.
3. Lead nabellen
Het nabellen van klanten is gemakkelijk bij te houden in de 2Solar software. Ook is de agenda te koppelen aan uw Google Calendar of Outlook agenda.
4. Legplan intekenen
Er kan met elk gewenst paneel een legplan gemaakt worden op CycloMedia luchtfoto's. Inclusief opbrengst-, hellingshoek-, en schaduwberekening.
5. Langs de klant
Bij een locatiebezoek kunt u op het schouwformulier alle benodigde informatie en foto's kwijt. Deze is ook goed te gebruiken op mobiele apparaten.
6. Offerte maken
In een paar stappen kunt u een offerte samenstellen aan de hand van uw eigen prijslijst en template. Ook kunnen producten automatisch toegevoegd worden.
7. Opdracht binnen? Direct bestellen!
Genereer automatisch de bestellijst van een gemaakt legplan en bestel deze automatisch bij een aangesloten groothandel.
8. Picklijst en voorraad bijwerken
Er wordt automatisch een digitale picklijst gegenereerd aan de hand van het legplan en de offerte die bij de opdracht horen.
9. Installeren
Er wordt automatisch een opleverdocument gegenereerd met alle benodigde informatie voor een installatie, zoals een checklist, de materialen, de schouwinformatie en het legplan.
10. Factureren
Van de opdrachtbevestiging kan automatisch een factuur gemaakt worden, eventueel in delen. Uiteraard met uw eigen opmaak en teksten.
11. Monitoring & Service
Na de installatie kunnen de zonnesystemen gemonitord worden
Jered Croese
Do you have a question or do you want advise?
I will gladly help you further, contact me for the possibilities
Fast service & short lines