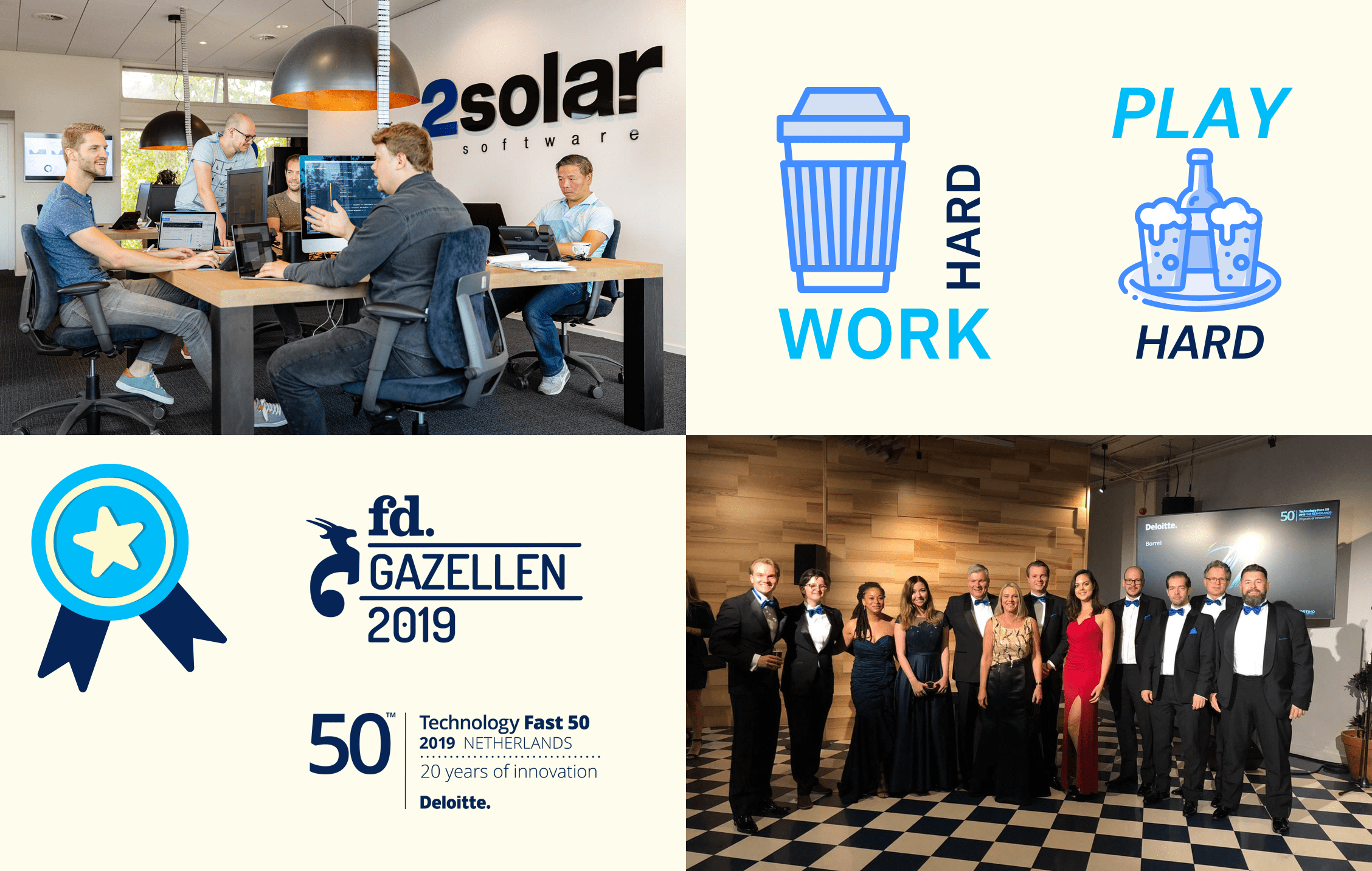 Work hard, play hard.
Working at 2Solar in a young dynamic team
Want to join?
2Solar Software is growing fast and is the largest software player in the solar panel market. We have the ambition to accelerate the transition to sustainable energy. For this we develop and deliver software for the sustainable energy market. We stand for solid solutions, whereby up to now we have mainly focused on the solar panel market and always work closely with our customers.
Our ambition is to further roll out 2Solar internationally on a large scale and to make the software suitable for other sustainable products, such as heat pumps, charging solutions and energy storage. You will therefore work with international companies and collaborate with experienced developers from our location in Lviv, Ukraine. There is always lots to learn and room to grow.
In October 2019, we ended up in the Fast Top 50 of Deloitte in 27th place in the ranking of fastest growing Tech companies in the Netherlands and in November 2019 in 49 in the ranking of the FD Gazellen Award of 770 fastest growing companies in the Netherlands. An achievement that we are all very proud of and continue to work on every day by offering our customers the best service!
Vacancies
Click on a field to view the vacancies (sorry, currently in Dutch only) or send an open application to ninet@2solar.nl